Case Studies
Beware of IT companies who always seem to be able to fit your challenges into a box. The reality is that businesses have unique requirements and cookie-cutter solutions often leave something to be desired.
A wide range of customers with a variety of needs trusts Shupe Computer Solutions with their IT requirements – from small retail shops to large manufacturing companies to non-profits. Their markets might be micro-local or national (yes, and international), but they all want the same thing: solutions tailored to them. Budgets to match their business. High ROI. Low maintenance. Quick response.
Making IT Work For You … Shupe Computer Solutions.
Remote Access Benefits
We worked with a client to streamline their remote access solution. They were using LogMeIn for five users at two remote offices to log in and share just one computer at the home office – one at a time.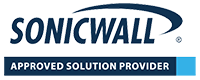 We installed a Sonicwall TZ-205 router/firewall and VPN Client software on the remote PCs, which allows the remote users to log in to the network at the same time and use applications and files on the server at the home office. This increase in speed and efficiency also includes sharing files and calendars through Exchange, certainly a big improvement for the remote users.
A side benefit? That computer at the home office is now free to be used. It isn't a big or expensive solution, but it sure makes a big difference.
New Approach to E-mail
Shupe Computer Solutions created an in-house e-mail solution for a client with Exchange Server, bringing needed improvements in security, cost, productivity and efficiency.
The solution gave our client total control over its email, eliminated monthly e-mail hosting fees and provided a complete and mobile solution that included the ability to sync emails, calendars and contacts across multiple devices and share contacts and calendars with other users.
VPN, Small Business Server A Step Up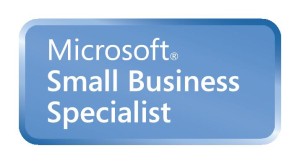 Windows Small Business Server 2011 was a perfect solution in replacing a client's outdated server. With a new Sonicwall TZ-205 router/firewall, the client has secure remote VPN access to the server from their laptops, as well. Preliminary work on the server was accomplished after hours to minimize disruptions, and the server and firewall installation happened overnight.
The result was a cutting-edge solution that revamped their remote access and e-mail solutions, with very little disruption to office production. Talk about a way to make IT work for you, not the other way around.
Securing Data and Saving Money
Hard drive data cartridges are a great replacement for outdated backup tape drives. We put a new solution into place for a client whose DAT72 tape drive – used for the nightly server backup – had failed. We put a Dell RD1000 removable disk drive into service. It's much faster and more reliable than DAT technology, with a longer life span.
Savings on tape replacement costs (DAT tapes need to be replaced every 2 years) allowed the client to save money in the long run and have a much faster and more reliable backup. If you read that again, that's three positives (less expensive, faster and more reliable) and no negatives. That's making IT work for you.

I have used Shupe Computer Solutions for the last 12 years, with three different companies. Eric has consistently and reliably supported me in two ways: First, he has always made sure that routine maintenance and upgrades went smoothly. Secondly, he would support me through fighting the situations such as loss of all my data and hi-jacking of my programs from malware. I confidently promote Shupe Computers Solutions to any business and personal acquaintances.
Scott Hilty

I highly recommend Shupe Computer Solutions to anyone needing anything, from small computer repairs to major corporate systems. Eric has always been very knowledgeable about everything we need, even when our unique software and network require extra knowledge.
He doesn't make us feel as computer illiterate as many other "techies" would. He has always been available by phone when we have just a quick question, or he comes to our location same day for more major problems. Stacey Nelson